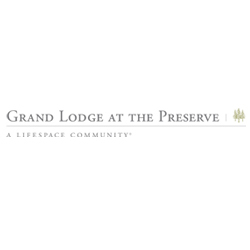 Medication Aide / Technician
Sorry, this job has expired.
Lincoln, NE
Dental Insurance, Health Insurance, Vision Insurance
Who wants to go to a boring job? At Lifespace, we get paid to create memories for our residents!

Lifespace Communities would like to introduce the opportunity to become a Medication Technician at Grand Lodge at the Preserve, a CCRC community located in Lincoln, Nebraska.

Starting pay is $14/hr. Various shifts are available.

We offer health insurance, vision insurance, dental insurance, and tuition reimbursement!

As the Medication Technician you are responsible for residents as directed by a care plan or agreement. You will provide residents with their medications according to physician orders.

• High school diploma or equivalent.

• Some directly related work experience is preferred.
• Medication Aide 40 HR license required. Must maintain according to state requirements.

• Set up medication for residents and provide medication, under the direction and monitoring of a licensed nurse, and according to physician orders. May order/reorder medications.
• Record and document all medication, treatment, and care provided for residents.
• Take and record vital signs of residents.
• Prepare monthly summaries.
• Respond to resident calls and requests.
• Assist residents with activities of daily living.
• Give and receive report at shift change, and count narcotics at that time.
• Help residents exercise, as appropriate.
• Comply with applicable federal, state, and local laws, rules, and regulations.
• Obtain knowledge and demonstrate the principles of Living Lifespace, person-directed care, and successful aging philosophies and their inherent core values of commitment, respect, compassion, dedication, team work, and quality.
• Support, actively participate, and act in accordance with the principles of the Living Lifespace service culture.
• Be familiar with and fluent in the language and service pillars of Living Lifespace.
• Ability to read, write and speak English sufficient to perform job duties and to interact and communicate with residents, vendors, and team members.

We are not limited by our job title. We are one team united by our passion for service with a dash of fun. No matter the stage in your career, this is your opportunity to be empowered to create your own lasting impression. Apply today!

We are an Equal Opportunity Employer.

8852